Private Cottage Rental
Contact Reg Borrow @ (519) 855-6639 (Original owner since 1967)
Email:regborrow@sympatico.ca
Muskoka - Little Whitefish Lake
2 Bedroom Cedar Plank Cottage. Sleeps 6 (Very cosy and well kept)
Separate Guest Cottage - Sleeps 4
Authentic Finnish Sauna & Shower Building(extra washroom & sink)
Large Deck adjacent to Sauna - 18 feet x 36 feet beside lake. Dock and small adjacent deck
$1500 a week (one family up to four)
$1800 a week (two families up to eight)
Extra person weekly $150. BOOK EARLY TO RESERVE YOUR PLACE!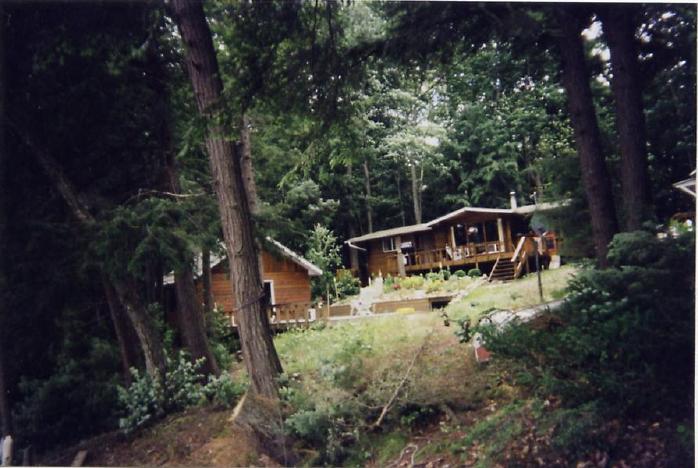 Little Whitefish Lake is connected to Clear Lake & Whitefish Lake - 2 medium sized lakes. Little Whitefish is excellent for waterskiing since it is calmer. Lots of water for fishing, swimming or just cruising. A short 2 hours from Toronto on the 4-lane Hwy 400 north to Parry Sound off Hwy 69. Map

A Golfer's paradise with several excellent courses within 30 minutes.

Muskoka is now one of the leading Golf Destinations in North America. The Muskoka Golf Trail encompasses 6 courses: Deerhurst Highlands, Grandview, The Lake Joseph Club, Rocky Crest Golf Club, Taboo, and the Rock.